News & Commentary, Publications & Research
Through the Gate: Mapping the Transfer Landscape for California Community College Students (2017)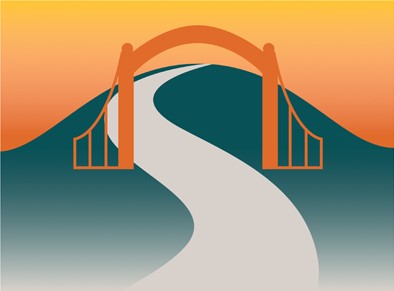 Many students in California enter higher education through the state's community college system with the intent to transfer to a four-year college or university. Yet the transfer rate from the California Community College (CCC) system is stubbornly low—fewer than 30% of CCC students enrolled between 2010 and 2015 who intended to transfer did so within six years.
This report from the RP Group aims to identify which students transfer, which do not, and for what reasons. This first phase of research looks at the paths of nearly 2 million CCC students and describes five stages along the transfer continuum: transfer explorers, momentum students, students near the transfer gate, students at the transfer gate, and transfer achievers. College Futures Foundation provided a grant to support this research.
The report's findings point to a number of challenges, including:
300,000 students got stuck at or near the transfer gate, and more than half of those students left the community college system without a credential.
Math is a barrier—92% of students near the transfer gate had not completed transfer-level math.
Latino men and Native American women are the least likely to transfer.
Region plays a role—students in the Inland Empire are the least likely to make it through the transfer gate.
This first phase of research on student transfer provides a map of outcomes, points to opportunities for further investigation, and invites conversation at the institutional and regional levels around supporting student transfer goals. A second phase of research over the next two years will gather qualitative data from students to understand what factors impact their journey and how policy and practice might change to propel them through the transfer gate.
Read the full report for more detail on the current transfer landscape and early ideas for increasing transfer success in California.
Download Through the Gate: Mapping the Transfer Landscape for California Community College Students.
Visit the RP Group's website.