Spotlights
T.E.A. with College Futures featuring Dr. Adrián Trinidad
Welcome to T.E.A. with College Futures, a monthly feature dedicated to Talking Equity in Action with grantees, partners, and College Futures Foundation staff. Each month, we'll highlight efforts addressing inequities in and around higher education and related to socio-economic mobility, and seek learnings and inspirations directly from changemakers.
Racial Equity Commission for the California Community Colleges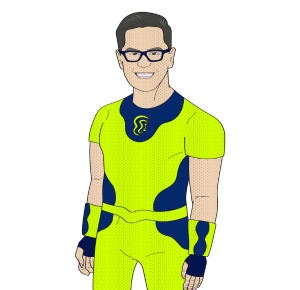 For over two years, the University of Southern California Race and Equity Center (USC REC) has regularly convened 30 community college leaders – students, faculty, counseling faculty, administrators, researchers, and system partners – from across California. Known formally as the Racial Equity Commission for the California Community Colleges, the group is dedicated to transforming institutions to better serve students of color. Dr. Adrián Trinidad, associate director of community college partnerships at the USC REC, shares more about the commission's racial equity series of projects, including the recent release of a graphic novel and a new framework to reimagine racial equity in California Community Colleges. 
Q: You have spent a lot of time with the commissioners and, as a lead facilitator, you have really helped move the commission's work forward. Tell us more about the commission's focus. What are some of the commission's notable accomplishments?
A: We formed this collective of leaders who have different roles and most are people of color who have intimate experiences attempting to dismantle various forms of racism in higher education, especially in community colleges. Initially when we started meeting as a commission, we were focusing on uplifting a California model of racial equity in guided pathways. But very quickly, as a group, we agreed that guided pathways as a framework – even though it has moved conversations around and helped us focus on the student experience – is not the issue. We really needed to address larger structural issues that serve as barriers for students of color. 
When we reached that understanding, we wanted to get a lay of the field and understand what's happening with guided pathways and racial equity. So to start, we commissioned a report, Examining the Racialized Discourse of Guided Pathways: How Community Colleges Implement Towards Racial Equity, analyzing all 115 Scale of Adoption Assessment reports submitted to the (California Community College) Chancellor's Office to do a level setting in terms of where the system is in regards to racial equity in guided pathways. Looking at those reports, that methodology – it's imperfect because colleges don't report everything they do or don't do, but we think it's a helpful tool to understand implementation and to unpack what's communicated to the Chancellor's Office. The report we commissioned also uplifts examples of race-conscious practices and presents some ideas on areas of opportunity that colleges can focus on. 
Most recently, we released our racial equity framework for California Community Colleges. For two years, commissioners ideated on how to transform the system in three different areas: cultural competencies for evaluating educators, transparent and actionable data systems, and accountability and governance systems that truly serve students. In looking at these three areas, our goal was to really reimagine the possibilities to serve students and we hope it sparks necessary conversations.
Q: We meet some of the commissioners in Avenging for Equity: Race-Conscious Leaders Transforming California Community College Pathways, a graphic novel published as part of the commission's racial equity in guided pathways series and in partnership with the Equity Avengers. Can you share more about the stories you collected? And, what inspired the graphic novel format and the superhero theme?
A: One of the purposes of the novel was to introduce the commission: a third of the commissioners are represented and they share authentic, vulnerable stories of how they came to be race-conscious leaders. They reflect on their journeys as students, as educators, as parents, as community members on what it means to pay attention to issues of race and to call out various forms of racism that exist in our practices and our policies. 
As a resource we really wanted it to be accessible and different in terms of the format so that it would be more consumable for people. As a community, we fail to humanize the journey of people of color in institutions that don't treat them well, especially leaders pushing for racial equity and social justice. To be the person of color leading these efforts is not easy and we wanted to uplift that experience through the stories in the graphic novel. They are quite powerful. As a society, we don't talk about race enough, especially how race shapes our experience in education.  Through student stories and the lens of leaders, the series shows why being race-conscious is vital to ensure that students feel seen and feel affirmed. When students leave college, they can be themselves and not some other version; they can still talk to their grandparents in the language that their families speak; they feel empowered to challenge systems of oppression; they invest in their communities. 
Overall, the theme of the supershero/hero reflects who these leaders really are. They are literally changing the lives of students by the nature of their own personal experiences, their training, and all the things that make them who they are and influence how they show up when they advocate for students; they are leaders really transforming the systems that weren't created for people like us.
Q: Who created the graphic novel?
A: The graphic novel was created by a social justice organization, BRIDGEGOOD, that supports young creatives of color by empowering them to design and create various forms of art. They helped us create all of the artwork for this series and we were especially proud that the artists were all former community college students. I really love that.
Q: What's next for the commission?
A: Initially, we were thinking of releasing our racial equity framework in the form of a report, but we realized that a report would not create the kind of change that we want. We did not want something that would sit on a virtual desktop shelf. So we went with a website so that it is a living, breathing representation of people's ideas that began through this commission of predominantly leaders of color. We really want this to be a blueprint for change and we want people to be inspired by the ideas and bring them back to their campuses and introduce them to others. We want people to imagine together what this could look like. Quite frankly, as institutions whose primary resource is people, I think there is a real opportunity to rethink existing structures, together. 
Next, we're planning town halls where any and all can share their ideas and their feedback on our framework. We really want this to be driven by the community and for the community. Long term, we hope it's a vehicle for action and change – not just an idea.