Spotlights
T.E.A. with College Futures featuring Blanca Gomez
Welcome to T.E.A. with College Futures, a monthly feature dedicated to Talking Equity in Action with grantees, partners, and College Futures Foundation staff. Each month, we'll highlight efforts addressing inequities in and around higher education and related to socio-economic mobility, and seek learnings and aspirations directly from changemakers.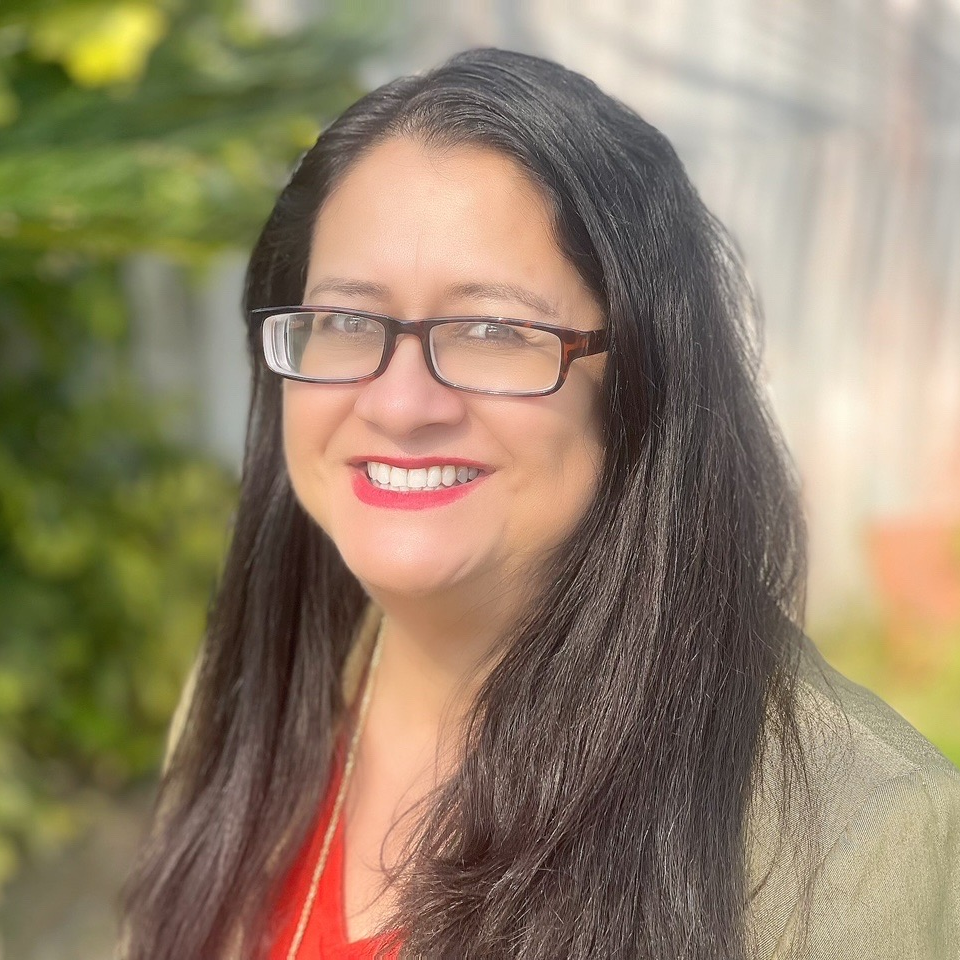 East Los Angeles College Dual Enrollment for Equitable Completion
A central component to creating successful dual enrollment communities is "equity-driven outreach, recruitment, and enrollment efforts," finds an evaluation report of Dual Enrollment for Equitable Completion by RDP Consulting. Blanca Gomez, dean of student services at East Los Angeles College, shares more about her institution's intentional approach to dual enrollment outreach and messaging that encourages students – and their families – to see themselves as college students.
Q. How do you define equity-centered dual enrollment?
A. Equity-centered dual enrollment programs are designed to promote equity and access for all students regardless of their backgrounds and circumstances. This means that the program is accessible to all students – ALL students – regardless of their socioeconomic status, race, gender, or other factors. The program must provide additional support for students who may need it, such as those who are first-generation college students and those who come from underrepresented communities. We do not all start at the same place and it's so important to acknowledge those realities. Every student should know about and have access to dual enrollment.
Q. Can you share more about why bringing families along the dual enrollment journey is an important part of your work?
A. At ELAC, we believe that dual enrollment students are most successful with support of family conversation and commitment. We want to be in front of as many families as possible so that they can learn about the benefits of dual enrollment and hear that these classes are available for every student. It's also important that both students and families understand that this is a REAL college class, with college credit and college rigor. We want to support the student and the family in learning how to balance the demands of a college class and their daily life. Our focus is for a student to succeed academically and they must learn how much time and dedication it takes. Through the Family & Community Engagement Services (FACES), we bring to light all of the resources and services available to dual enrollment students and their families so that they know we are here to support them.
When we're talking to students about dual enrollment or free college through ELAC's College Promise, we are also talking to their parents and guardians about opportunities and classes they can take to build their own knowledge base. In this way, we're creating a family of learners. We offer trainings like the Community Cultural Wealth model where families are empowered to see their strengths and cultural capitals. It is amazing to see their shifts in perspective.
Q. Why is FACES integral to ELAC's dual enrollment outreach strategy?
A. We've worked to embed FACES with all of our district partners. One example is LAUSD's Parent & Community Engagement (PACE) unit. Thousands of families receive our messages about opportunity and have access to all that ELAC has to offer. FACES has reached pockets in our community that have not heard about dual enrollment. The success of FACES is dependent  on our partnerships with our middle and high schools. It is never too early to become an ELAC Husky.
Q. What do you see as the potential for dual enrollment? What's your vision for expanding dual enrollment?
A. At ELAC we know we are investing in and building our future. We want a thriving East Side where we are working hand in hand, shoulder to shoulder, with our school districts, our businesses and our community stakeholders to empower people and unleash their talent. Like it was for me, ELAC is a transformative institution and we succeed when our community succeeds. There are endless possibilities for all of our students – any student, every student. . It's up to us to open the door to the college classes and address the challenges that we face. We wish for every high school student to graduate high school with college credits. Can you imagine the impact? Dual enrollment is a win-win for everybody.