Press Releases & Announcements
Special Message from the CEO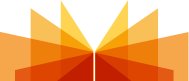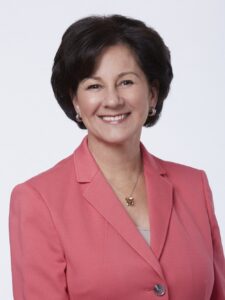 It's hard to believe that I will soon be entering my fifth year as president and CEO of College Futures Foundation, and I am deeply grateful for the opportunity to serve in this capacity. I have learned a tremendous amount about the transformative power of philanthropy and its galvanizing ability to impact society for the better. We have lived into our core values of equity, community, courage, and curiosity and embraced systems change and movement building as underlying principles. And we have more intentionally centered students and their lived experience as our guide star. The work of the foundation has enriched me in so many ways – reinforcing my commitment to racial justice and instilling in me a much more deeply-held sense of purpose and impact.
For personal reasons, I have concluded that it is time to initiate a transition and identify a new leader for the next phase of our work. I don't come to this decision lightly, but I am confident that the next president will inherit a strong and effective organization, a well-developed and impactful strategy, productive relationships with stakeholders and influencers, and deep and respectful partnerships with grantees.
I am proud of what we have accomplished and want to lift a few highlights:
Responding swiftly to the immediate needs of students during this pandemic
Prioritizing equity and justice in our grantmaking
Elevating students' voices and experiences in decision making
Investing in local, regional, and statewide non-profit organizations to advocate for equitable policies in higher education
Pursuing institutional systemic reforms to improve affordability, shorten time to degree, and close equity gaps
Working closely with courageous, equity-minded, diverse leaders within institutions to support them in their roles
Supporting the Governor's Council for Post-Secondary Education and Recovery with Equity Taskforce recommendations
Providing groundbreaking research on postsecondary capacity constraints that led to the establishment of the Fresno K-16 Collaborative, which is now a model for statewide expansion
Exploring innovations to the fundamental business model of public higher education in California, including the financing mechanisms
Working in partnership with our grantees, students, institutions, community organizations and peers, College Futures will continue to evolve to meet the challenges facing California's students, and to be ever bold in our thinking and demanding in our aspirations. Looking forward, we build upon the great momentum in the field and are well positioned to continue to advance systemic reforms that lead to a more resilient, equitable, and affordable system of higher education.
The impact we have had is entirely due to the dedicated partners in this movement, our extremely talented and experienced staff at College Futures, as well as our committed and diverse board of directors.
I will continue to stay involved, be of service, and seek to live my life with meaning and purpose, but not in a full-time executive role.  It's time to turn this responsibility over to a dynamic new leader.
You will soon be hearing from our board chair, Donna Lucas, who will outline the search process. The board is committed to a hiring method that is inclusive, ensures a smooth transition, and builds upon a strong organizational foundation.
If you have any suggestions or nominations for the position of president and CEO of College Futures Foundation, please email the search firm at: CFF-PresidentandCEO@wittkieffer.com
For now, our work continues with the same unwavering conviction that has come to define College Futures Foundation.
In partnership,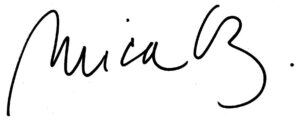 Monica