News & Commentary
SCOTUS Overturns Affirmative Action. Our Work Is Not Done.
On June 29,  the Supreme Court of the United States overturned affirmative action.
This ruling, though anticipated by many, is especially poignant less than two weeks after Juneteenth — an opportunity for our whole country to celebrate, honor, and uplift Black communities in the past and present, and to remember and discuss our nation's complex history.
It is also an opportunity to reflect on what freedom really is, who has it, and how we can secure and safeguard it for each other.
A free and just society is one that enables every person — regardless of race, ethnicity, income, or zip code — to pursue their dreams.
Public higher education is about opening doors to opportunity for learners of all backgrounds. With dreams and hard work, each of us should have access to an education, a job that enables us to thrive, and a better life. The higher education system that we have now does not provide equitable opportunity to everyone, but is beleaguered by the inequities that persist in our society as a whole. Some would argue that the current system is favorably weighted towards those facing the fewest financial, informational, caregiving, and other barriers.
At College Futures Foundation, we envision a system of postsecondary education that advances racial, social, and economic equity and unlocks upward mobility; it's why we focus on increasing postsecondary completion for learners who are underserved.
While the SCOTUS ruling on race-conscious admissions will no doubt have significant impacts, there are many things that postsecondary leaders and stakeholders can still do to support postsecondary access and success for diverse learners. In fact, postsecondary leaders and equity champions should take care not to unintentionally amplify the negative impact by overinterpreting the ruling and backtracking on equity- and student-centered practices that remain allowable.
For example, many higher education institutions will still be able to:
Recruit learners from all backgrounds.
Disregard admissions factors that exacerbate inequity (such as SAT and ACT scores, which many California schools have already stopped considering).
Fully implement remedial education reforms.
Provide vital holistic supports to students, meeting basic needs, caring for students' mental health and physical well-being, and cultivating a welcoming campus climate.
Improve and expand financial aid that covers the full cost of attendance.
Strengthen and clarify transfer pathways, as most students of color start out in community college.
Retain and support students and leaders of color once within postsecondary institutions.
Below are resources related to understanding and responding to this ruling.
Confronting systemic racism and inequity is vital not only to understanding the America we have been, but imagining and building the America we wish to be.
Our work is not done. Onward.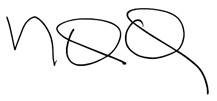 Eloy Ortiz Oakley
President & CEO
College Futures Foundation
News, Resources, & Commentary on Affirmative Action