Press Releases & Announcements
Sara Kaur Sandhu Joins College Futures as Senior Communications Officer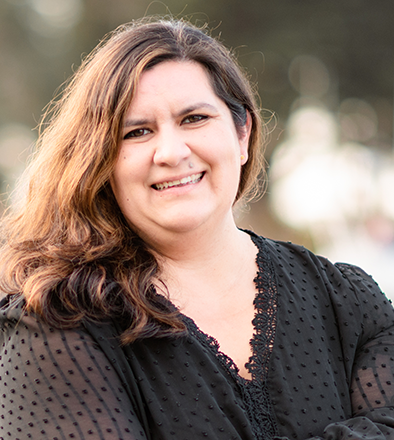 We are pleased to announce that Sara Kaur Sandhu has joined College Futures Foundation as Senior Communications Officer. In this role, she will be responsible for a range of institutional, programmatic, and initiative-specific communications, including activities under the areas of: audience engagement, issue framing, messaging, publication and content production, research, media relations, communications grantmaking support, branding, and related projects.
"Sara comes to the role with a strong skillset, a perspective that will add value to our team, and a commitment to listening and co-creating that aligns to our orientation towards partnership. She has experience with an impressive range of communications campaigns, approaches, and audiences, from content creation to advocacy work, project management to speaker coaching," said Regan Douglass, director of strategic communications. "We are so excited that she is joining College Futures."
Sara brings ten years of work and service in the field of education to this role, with eight of those years focused on marketing and communications. Most recently, she has been instrumental in shaping GO Public Schools' policy platform and leading their college affordability work. She previously worked for East Bay College Fund and also held roles at Merritt College and Berkeley City College.
She brings with her a sound understanding of K-12 and higher education policies and practices in California, and experience in advocating for vital education and financial resources for Black, Latinx, and Asian American & Pacific Islander families. She has worked directly with educator communities of practice around guided pathways and dual enrollment, run electoral campaigns, and engaged in movement-building around educational equity.
"Speaking both personally and professionally, I know the importance of representation and am deeply committed to elevating the voices and perspectives of those historically underseen and underestimated," said Sara. "I am also looking forward to working with and supporting our amazing grantee partners."
Sara holds a bachelor's degree in English from the University of California, Berkeley as well as certificates in microscopy from Merritt College in Oakland.