News & Commentary
Responding to Student Needs During COVID-19: Thoughts from Foundation President & CEO Monica Lozano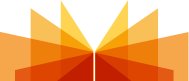 Dear colleagues and friends,
The COVID-19 pandemic has brought with it monumental challenges for California's students. When the initial impacts began to hit campuses in March, we at College Futures Foundation knew we had to respond.
In early April, we launched the California College Student Emergency Support Fund to help address basic needs for some of the state's most vulnerable college students. Administered by Mission Asset Fund (MAF), this statewide philanthropic response provides direct-to-student assistance for technology, housing, and other expenses to support educational persistence and degree completion through this crisis. So far, it has been the only fund of its kind in the state, offering support to students in the community colleges and 4-year public universities in every region of California.
The overwhelming response to the Fund underscored the urgent need for student support of this kind. Within 90 minutes of the application site launch, 1,000 students had applied. In just 24 hours, MAF placed over 67,000 students on a waiting list and then closed applications. Applicants represent populations we particularly hoped to reach: first-generation students, undocumented students, foster youth, and those who are housing insecure. Many of these students have been left out of relief efforts such as the CARES Act.
"The California College Student Emergency Response Fund is an inspiring example of how public and private organizations are working together to fill critical gaps and support the most vulnerable among us. During these challenging times, we're seeing more than ever, the importance of partnerships and innovation."

– Kathleen Kelly Janus, Senior Advisor on Social Innovation, Office of Governor Gavin Newsom
The generous contributions of our co-funding partners—including the Ballmer Group, ECMC Foundation, Stuart Foundation, Stupski Foundation, and Weingart Foundation—and our initial $1 million grant have brought the Fund total to $2.3 million. Currently, the Fund is large enough to provide up to 4,600 students with $500 hardship grants—a significant step in the right direction, and one we are honored to take with MAF and our partners, but a long way from meeting the tremendous need.
As I think about where the crisis has taken us and what challenges and opportunities will surface in the coming weeks, I am reflecting on the following for College Futures:
How to be guided by our commitment to our values and to those we serve—even if that means stepping out of our comfort zone.
How to translate the learnings from this crisis into an educational system that is more resilient, more equitable, protects the most vulnerable students, and supports the new economy.
As a foundation that focuses on long-term systemic change, this emergency fund effort was a first for us, and figuring out how best to structure and launch it involved a learning curve. But these are unusual times, and they call on us to respond with action and creativity. Our responses should be thoughtful and purposeful, of course, but we did not want to let our usual processes prevent us from doing something worthwhile and good.
In the midst of upheaval and crisis, perhaps more than ever, we felt that we should be guided by our values of equity, courage, community, and curiosity—and by the people we serve.
We are in close contact with our partners, who are helping us to understand and support equity-driven responses by systems and campuses and anticipated policy changes. We know the state budget will reflect new needs and priorities, and the higher education segments are anticipating significantly reduced revenues. We are supporting a number of policy and advocacy groups, community-based organizations, researchers, news media outlets, student journalist networks, and of course, higher education institutions to track the impact of the crisis and elevate the facts and voices that will guide responses.
As we stay engaged in the present, it remains important for us to think longer term as well. College Futures is not stepping away from our strategies and systemic focus. The impacts of this pandemic have exacerbated the deep inequities in California's educational systems and reinforced the importance of our mission and approach. But I am inspired every day by the leadership, resilience, generosity, and humanity I see all around me. I am hopeful that by working together, for, and with each other, we can emerge stronger, with a re-imagined system of education that truly serves everyone.
Thank you for your partnership and everything that you are doing to help California students and families during this challenging time . Please reach out to me or other members of our staff if you wish to discuss what you are thinking about and working on. We are in this together.
With gratitude and in partnership,
Monica Lozano
President & CEO
College Futures Foundation