News & Commentary
We Promise Kids They Can Get a Public College Education If They Work Hard. Are We Lying? – The Sacramento Bee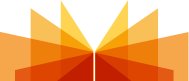 By Ted Lempert and Lenny Mendonça
California's higher education system is about to be hit by a tidal wave of new students, and we have failed to prepare for the influx into our public colleges and universities.
In April, state Superintendent of Public Instruction Tom Torlakson announced the graduation rate had increased for the seventh straight year and is at a record high.
More importantly, the proportion of high school graduates who have completed the courses required for admission to University of California and California State University campuses has increased by nearly 50 percent.
These increases happened as California implemented more rigorous learning standards. It's a significant achievement and an indicator of the hard work being done by educators and students.