News & Commentary, Publications & Research
Math Enrollment Among LAUSD Seniors (2019)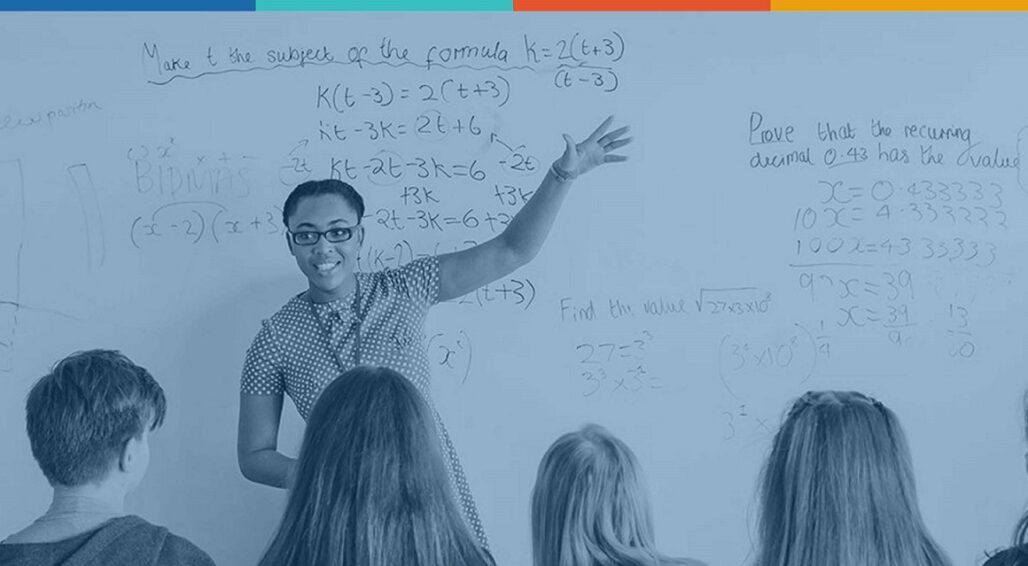 Readiness for college-level math is a significant barrier for many students, causing them to delay or deter their higher education. Students from low-income families and communities of color especially are less likely to have attended schools with quality math courses or skilled teachers. In addition, few K–12 districts and colleges collaborate to align their curriculums.
This report from Harder + Company Community Research examined patterns in math enrollment among seniors at Los Angeles Unified School District during the 2017-18 school year. Researchers also studied the performance of students enrolled in Transition to College Math and Statistics, a new course co-developed by LAUSD and California State University Northridge.
College Futures Foundation funded the research, and since 2016 has support the partnership between LAUSD and CSU Northridge. The Foundation also supports collaborations between K–12 districts and San Diego State University, Sacramento State University, and CSU Monterey Bay.
The research found that only half of LAUSD seniors took four years of math classes, even though admissions to CSU and University of California require three years of math study and recommend four. To graduate from high school, students need to pass only two years of math. Data showed the disparities in math enrollment:
The higher a student's scores on their 11th grade Smarter Balanced Assessment Consortium tests, the more likely they were to enroll in math during their senior year.
A third of the students with low SBAC scores did not take a math class during their senior year.
African-American and Latino students were overrepresented in lower-level math courses such as algebra and geometry.
About 7% of seniors took the new transition to college math course, which was designed as an alternative for students who did not want to take pre-calculus or calculus. Increasing numbers of students have been taking the course, which began at five high schools and is now offered at 50.
The report's findings, based on interviews, focus groups, and surveys, showed largely positive responses from students about how the course improved their understanding of math. Teachers felt that the course encouraged deeper learning, but wanted more professional development and support.
Download the full report for more details about the disparities in math education and the potential for partnerships and new teaching strategies to better prepare students for college math and success.