News & Commentary
Data Justice and Action is Long Overdue for AANHPI Students
In order to fulfill the vision of a California where postsecondary education advances racial, social, and economic equity, unlocking upward mobility now and for generations to come, we must deeply understand who our learners are, and what their experiences and needs might be on the path to achieving their educational goals.
Asian American, Native Hawaiian, and Pacific Islander (AANHPI) students have not received the time and attention they deserve in our field. Learner groups underserved by our current systems of education, in all their vibrant diversity, have been rendered invisible under the shade of the broad AANHPI umbrella and the mask of the "model minority" myth. Equity gaps have been brushed over or blatantly ignored because of the lack of extensive, timely research and disaggregated data. The articles and resources featured above document the unique experiences and challenges faced by AANHPI student subgroups and, in many cases, call attention to the the lack of clear and specific research as well as fact-based and tailored strategies.
With over 100 diverse ethnic subgroups within the broad category of AANHPI, limited and dated research too often paint an inaccurate picture of contemporary issues and opportunities, including students' goals for life and work, family structures and cultural obligations, financial burdens, mental health status, incidence of anti-Asian hate, intergenerational trauma, and other experiences that differ by sub-groups. Similarly, the lack of disaggregated data prevents us from properly understanding the assets and achievements of Southeast Asian student communities—often overshadowed by perceptions and generalizations of success tied to better-served East Asian student communities.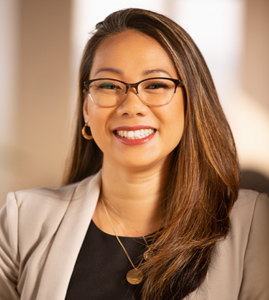 "If we are to fundamentally reimagine a more equitable and just higher education system, we must acknowledge our collective blind spots and reassess the work that we must do to address these and other equity gaps. Without greater focus, AANHPI sub-groups—including Cambodian, Laotian, and Hmong learners, to name just a few—will continue to be rendered invisible and seen as insignificant. There is immense opportunity here for us as a foundation and our partners as members of a community to be more thoughtful about how we catalyze progress for Californians—and how that collective work addresses not only the needs and aspirations of diverse learners in postsecondary, but also ensures their socio-economic mobility," said Theresa Esparrago Lieu, strategic learning officer at College Futures Foundation.