News & Commentary
College Futures Foundation Welcomes New Chancellor of the California Community Colleges, Dr. Sonya Christian
The California Community College Board of Governors has named Dr. Sonya Christian as the next chancellor of the California Community Colleges. With this selection, Dr. Christian (pictured right) becomes the first woman to assume the permanent position of chancellor for the nation's largest public higher education system.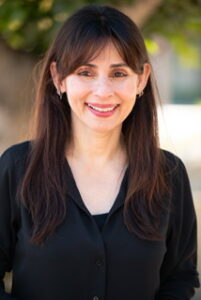 Dr. Christian's unrelenting focus on equity is evident throughout her extensive and successful career in public higher education. She brings over three decades of experience and learning—from her tenure with Bakersfield College, Lane Community College, and the Kern Community College District—to her new post, as well as a resolve to champion efforts that support more of California's diverse students in achieving their postsecondary goals.
College Futures Foundation congratulates Dr. Christian on this historic selection. We look forward to partnering with Dr. Christian as we work to address systemic inequities in higher education and advance opportunity for learners of all backgrounds in pursuit of a thriving California. We also wish to thank Dr. Daisy Gonzales, interim chancellor, for her focused leadership during this transitional period and her care of and commitment to California Community Colleges students, faculty, and staff.
"Dr. Christian leads with a student-first agenda and has spent much of her career at institutions that predominantly serve communities of color, many first-generation students, and those facing outsized financial barriers," shared Eloy Ortiz Oakley, president & CEO of College Futures Foundation, and former chancellor of the California Community Colleges. "I'm thrilled for Dr. Christian to take the helm of the system, which is a vitally important engine of socio-economic mobility for so many—and I'm grateful to the Board of Governors for recognizing the importance of selecting diverse and equity-focused leaders for our students."