Press Releases & Announcements
Vanessa Rodriguez Joins College Futures Foundation as Administrative Assistant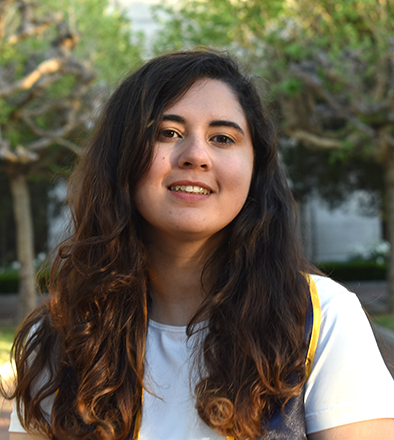 College Futures Foundation welcomes Vanessa Rodriguez as administrative assistant. In this role, Ms. Rodriguez will work closely with the College Futures project manager and provide administrative support for the Foundation's program, policy, and communications teams. Her work will include cross-departmental information sharing and coordination related to speaking engagements, convenings, and major report releases, organization and logistics for internal and external meetings and other foundation-sponsored events, as well as research and other special projects.
"Ms. Rodriguez embodies our commitment to equity and curiosity. She is passionately committed to our mission and very well qualified for this role on both the administrative and analytical side," said Joanna Saracino, project manager at College Futures Foundation.
Rodriguez has most recently been working as a legal and social services advocate for the Alameda County Public Defender's office. Prior to that she tracked and managed data for the Institute for Research on Labor and Employment. Rodriguez was a community college student at San Joaquin Delta College before transferring to UC Berkeley, where she was a mentor for underrepresented students on campus and a summer supervisor for the BUILD literacy program.
"I look forward to applying my planning and organizational skills to advance College Futures Foundation's mission, which resonates with me on a deeply personal level. I have experienced first-hand the challenges facing low-income students of color pursuing their college and career dreams. I attended San Joaquin Delta Community College as a low-income student and eventually transferred to UC Berkeley where I took advantage of several different student support programs. Without financial aid, scholarships, and student support programs I would not have been able to attend and complete college," said Rodriguez. "I am excited to join a team that is passionate about helping students complete college and learn more about our grantee partners."
Ms. Rodriguez graduated in 2020 from the University of California, Berkeley, with a B.A. in English and a minor in education. She will start her role in June of 2022.