Press Releases & Announcements
Valery Vue Joins College Futures Foundation as Communications Associate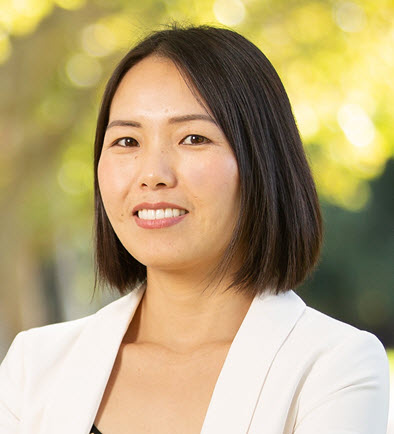 College Futures Foundation welcomes Valery Vue as the organization's new Communications Associate.
In this role, Vue will be collaborating closely with the Foundation's Director of Strategic Communications, Regan Douglass, to produce and support effective communications efforts including digital campaigns, social media engagement, publications, presentations, and events—all in service to the Foundation's commitment to equitable opportunity for California's diverse students.
Through prior roles with Sonoma State University's School of Business and Economics (SBE), Vue brings several years of experience in leading, developing, and implementing integrated communications and marketing campaigns that advance student-serving programs and initiatives.
In her most recent position as marketing and communications lead for SBE at Sonoma State, her work emphasized promoting social mobility for California's first-generation students of color, a priority shared by College Futures Foundation as mission critical.
"Valery brings a compelling mix of experience, capability, and commitment," said Director of Strategic Communications Regan Douglass. "She has demonstrated success in providing a breadth of communications support and project leadership, has meaningful exposure to the work of the educational community and its institutions, and has a sincere empathy and enthusiasm for students who are navigating these systems."
College Futures Foundation works to ensure that more students who reflect the diversity of California complete a bachelor's degree and access the opportunity for a better life. The Foundation's strategies focus on catalyzing systemic transformation: supporting institutions to become equity-focused and student-ready, supporting equity-focused institutional leadership, reimagining higher education's business model, removing structural barriers, smoothing pathways, and simplifying access to financial and holistic supports.
"As a first-generation student who has worked in a higher education setting for many years, I truly believe that a college education is a gateway to better opportunities," said Vue. "College Futures Foundation's partnerships and its strategies at the student, community, leadership, and policy levels are key to providing equitable access to college and the support needed to graduate. I look forward to working with the Foundation team and partners."
Vue earned her M.B.A. at Sonoma State University, as well as a B.S. in communications and a B.A. in health science at California State University, Chico. She starts her new role with College Futures Foundation on July 8, 2021.