Spotlights
T.E.A. with College Futures featuring Immigrants Rising
Welcome to T.E.A. with College Futures, a monthly feature dedicated to Talking Equity in Action with grantees, partners, and College Futures Foundation staff. Each month, we'll highlight efforts addressing inequities in and around higher education and related to socio-economic mobility, and seek learnings and aspirations directly from changemakers.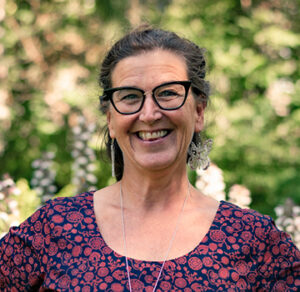 Immigrants Rising
In October of 2021, Immigrants Rising commemorated 20 years of AB 540 —landmark legislation that created opportunities for undocumented and other eligible students to access and complete postsecondary education in California. The 20-year AB 540 celebration also included a new call to action, leading to the creation of the AB 540 Intersystem Workgroup (ISWG) charged with ensuring equitable implementation of the law across the state's three public higher education segments. Nancy Jodaitis, director of higher education at Immigrants Rising (pictured right), shares an update on the ISWG and her hope for the future of their work.
Q: What impact do you believe will result from Immigrants Rising's efforts to align AB 540 implementation across the three segments?
A: Spearheaded by Immigrants Rising and made up of senior leaders, practitioners, and undocumented individuals from the CCC, CSU, and UC systems, the AB 540 Intersegmental Workgroup is aligning institutional practices surrounding the implementation of AB 540. This spring, the Workgroup is set to release an FAQ that will address equity gaps in enrollment and increase access to financial aid for college-ready students across California. The equitable implementation of AB 540 will pave the way for a new generation of undocumented students and others previously shut out of higher education to make invaluable contributions to the intellectual, economic, and cultural life of our state.