Spotlights
T.E.A. with College Futures featuring Dr. Tanya Moore
Welcome to T.E.A. with College Futures, a monthly feature dedicated to Talking Equity in Action with grantees, partners, and College Futures Foundation staff. Each month, we'll highlight efforts addressing inequities in and around higher education and related to socio-economic mobility, and seek learnings and inspirations directly from changemakers.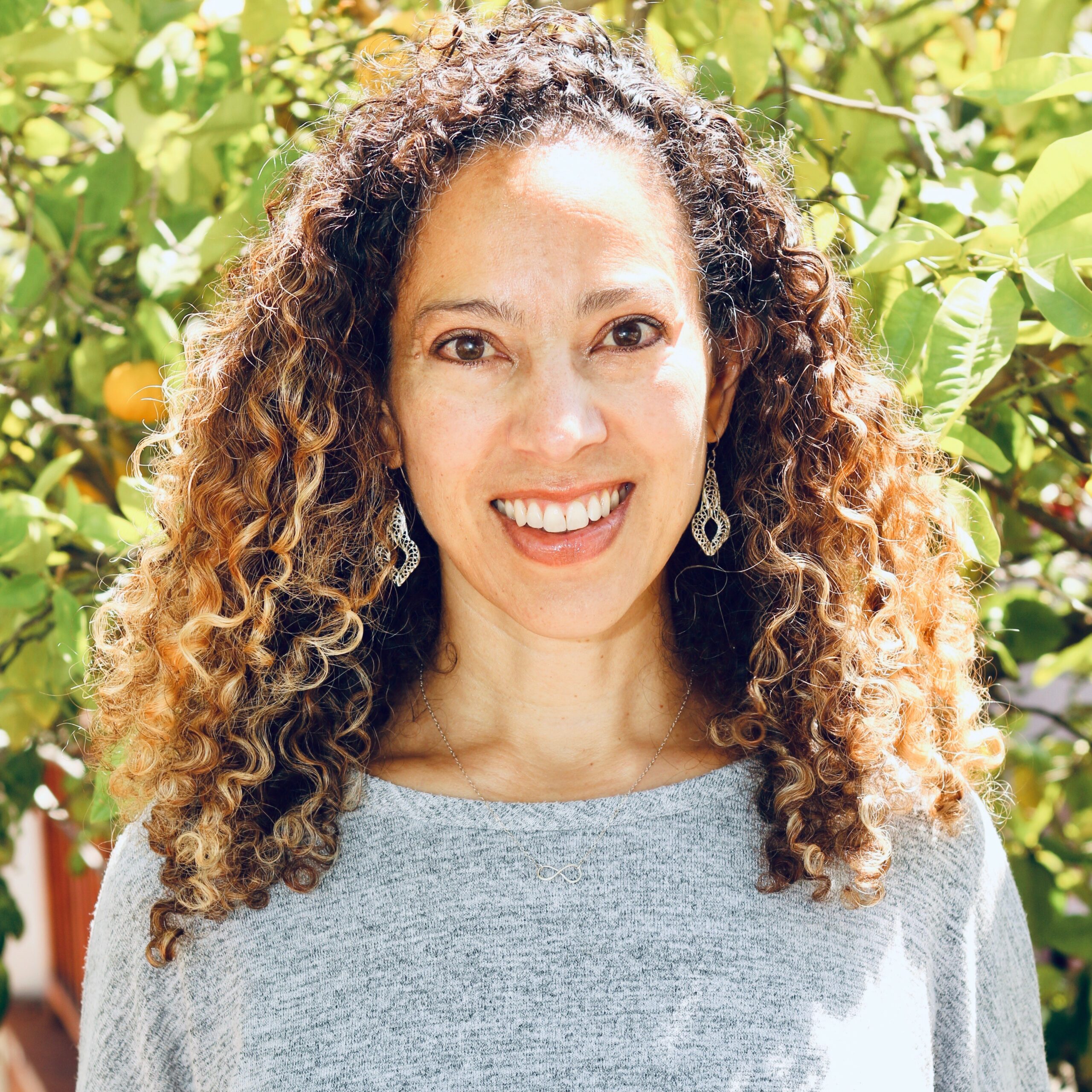 Intersegmental Working Group on Student Basic Needs
In August 2021, the Governor's Council on Post-Secondary Education convened the Intersegmental Working Group on Student Basic Needs – comprised of practitioners and student representatives from across the state – with the goal of providing the state with a set of recommendations to better support student basic needs. After months of analyzing existing research, conducting interviews, and surfacing common themes, the Working Group developed 20 recommendations focused on streamlining access and maximizing uptake to publicly available resources and supports. Dr. Tanya Moore, managing partner for Intersecting Lines, LLC. (pictured right), shares more about her experience facilitating the Working Group and offers an update on implementation plans.
Q: The definition of basic needs is constantly evolving as the student experience is better understood. How do you define basic needs? Why is it so critical to focus on basic needs work?
A: What I've learned and how I've come to understand basic needs is by thinking about the foundational elements that students need to successfully complete their postsecondary goals and that ensures they are thriving in their higher education experience. This work is critical because it is an opportunity to exercise our values of how we care for one another. This idea that we would expect students to go through this process at a cost to themselves and their families does not feel like it lines up with our values. There is also a lost opportunity when students looking to complete their postsecondary education leave prematurely or don't pursue it altogether. On a societal and economic level, I feel like we miss out on the benefit of their contributions both in the environment of higher education but also in our broader communities with the additional skills, training, experiences, and knowledge that they might have received. We need people who can come out with the skills to really address these issues that we have facing our society right now. We need people prepared to become teachers, journalists, environmentalists, health care professionals, lawyers, scientists, and leaders of nonprofits – we need all of that.
Q: Why is intersegmental collaboration the key to solving basic needs issues?
A: One of the things that I walked away from this experience with is realizing that those working within basic needs are really coordinating a spectrum of resources and supports for students: some are what the campus can provide, some are what a system office can provide, and the work can involve coordination with community, county, and state agencies. Right now, with so many schools and students, there is a lot of duplication of efforts and, in some regions, an overwhelm for our community and county agencies. I think there is an opportunity for the state to really think about how we can become much more efficient and streamlined in how our students are accessing and maximizing publicly available resources. We can leverage these services and resources much more effectively if we work together. We can also learn from one another. There are so many colleges in each of the segments that are doing incredible work or have great models of coordinating basic needs resources, so there is an opportunity to learn from one another.
Q: As the facilitator, how did you support the Working Group to converge on the guiding principles and the recommendations? What are the commonalities you see with the recommendations? What's at the core of each?
A: There was a fundamental respect the group had for the different roles, positions, and perspectives of each member and a real commitment to supporting student success. There was a huge deal of respect for the student representatives, and I think their presence kept everyone focused on what the work was about and who it was for. As part of our process, we met with lots of different groups across the segments – student groups, basic needs practitioners, and other leaders – and we kept trying to summarize and curate all that we were learning and really think about what is really emerging from these conversations, and where there was common ground across the segments. I think what was at the core was focusing on how to provide the supports that students need to successfully complete and achieve their goals and preserve their dignity in the process. There were a lot of conversations about the stigma attached to accessing services or students being required to visit multiple offices and restate their circumstances or their stories. There was a desire to minimize all of this for students. How do we make all of what we do not only effective and impactful but reduce the burden on students? That question became the through line.
Q: What's next for this work? Are discussions around implementation in the works?
A: This is where I give credit really to College Futures. Often, reports are written and recommendations are made and they get shelved, but College Futures asked what more can be done and supported an implementation planning process with a group of basic needs leaders from each segment. We've been meeting since last fall and we're finalizing an implementation plan for a subset of the recommendations. I'm hoping that – in addition to gaining momentum on some of the things that were recommended – this is an opportunity to further the awareness of what's happening in the field around basic needs. The Working Group invested so much time in terms of process and energy so there's a sense of commitment to at least do our best to usher their work forward to the extent that we can.