News & Commentary, Publications & Research
Recovery with Equity: A Roadmap for Higher Education After the Pandemic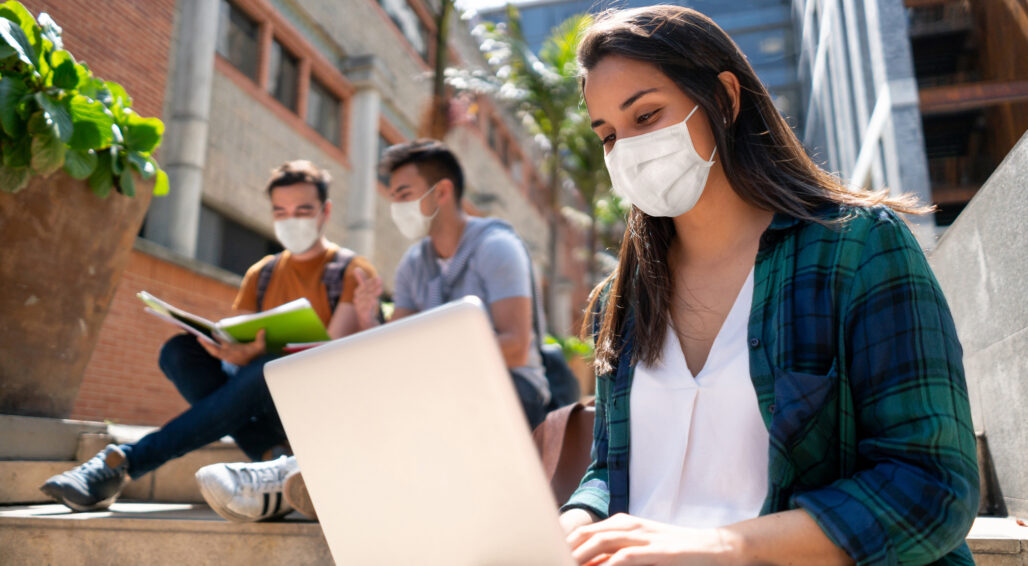 So many people saw the trajectory of their lives altered and livelihoods uprooted by this pandemic. Even as we begin to bring the public health crisis under control, we face a long road to economic recovery. There is no question that higher education will play a critical role in California's rebound from the pandemic-induced recession—but at this moment, we have an important decision to make about how we live up to that role.
This national crisis revealed and intensified many long-standing inequities. It made clear that we can't simply go back to the way things were. The systems that we rely on, including our system of higher education, have under-served Black, Latinx, Asian American, Pacific Islander, Indigenous and low-income communities for too long. This period of recovery is an opportunity that we must take. By centering equity, we can make our system of higher education stronger, more equitable, and more just. An effective recovery for postsecondary education must tackle the overlapping crises that our students face. 
That's why I'm pleased to share with you Recovery with Equity: A Roadmap for Higher Education After the Pandemic. This report was produced by the Recovery with Equity Taskforce, established by Governor Newsom's senior policy advisor for higher education, Dr. Lande Ajose, in consultation with the Governor's Council for Postsecondary Education. The roadmap represents a bold step toward equity for the state, addressing key questions such as: How can we close equity gaps and promote success for students of color and adult learners? How do we upskill, re-skill, and re-engage displaced workers in the short term? What will it take to develop the talent that will drive the state's recovery and diversify the workforce at all levels?  
It is time that we close equity gaps for students of color, those from low-income communities, and adult learners; prioritize displaced workers; and develop talent that will drive California's recovery. To accomplish this prioritization, the taskforce identified recommendations to advance four guiding principles: 
Fostering Inclusive Institutions

: Institutional cultures and approaches to teaching and learning that work for all learners, especially those left behind.




 

Streamlining Pathways to Degrees

: 

An i

ntegrated statewide system for admission and transfer to provide clear, easy-to-navigate pathways to degrees.




 

Facilitating Student Transitions

: High-touch, high-tech guidance and improved academic preparation for college access and success.




 

Simplifying Supports for Student Stability

: Resources and structures packaged and simplified to help students meet basic, digital, and financial aid needs. 

 
The Taskforce was established in August 2020, chaired by Dr. Lande Ajose, and included California and national experts in higher education equity and innovation. I had the privilege of serving as a member, and College Futures was honored to do our part in supporting the Taskforce, the development of its recommendations, and this vital report.  
This work cannot be done in a silo. It will take all of us, working across institutions and across sectors toward common goals, to make the changes needed. Coming together, California's institutions of higher education can recover from the impact of the pandemic more integrated, equitable, and resilient than before—and more aligned with the economic needs of the state.  
I urge our state leaders to move forward on the concrete and actionable recommendations laid out in the Recovery with Equity Roadmap. Success depends upon our education systems, policymakers, business leaders, and philanthropic organizations coordinating, collaborating, and taking these steps together. The time is now to set California on the right path for the future.