Spotlights
Recognizing Continuous Improvement That Advances Equity and Builds a Student-First Culture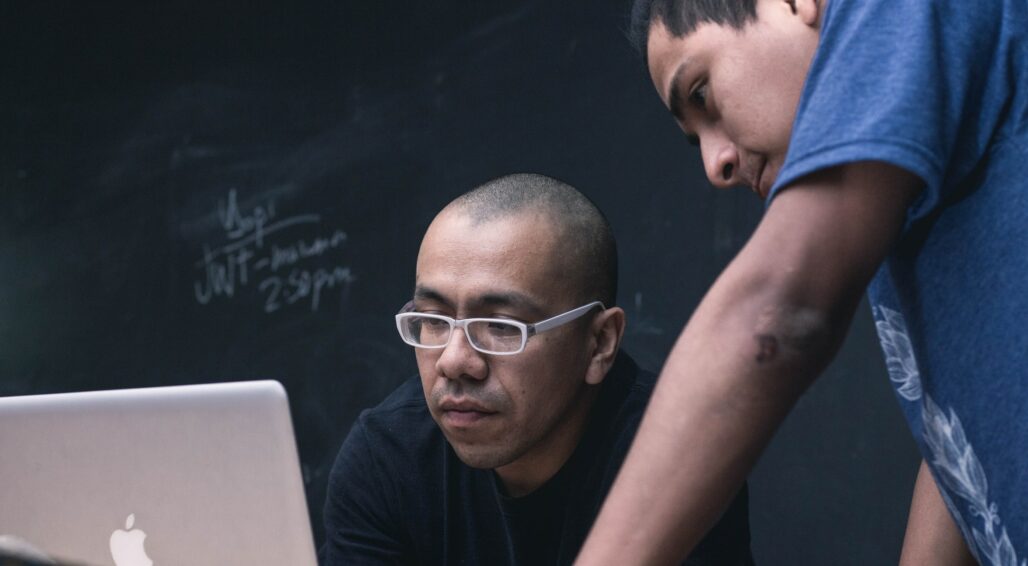 Through College Futures Foundation's Leaders Driving Change recognition series, we will lift up leaders, institutions, and organizations committed to equitable, student-centered support and a culture of continuous improvement. We'll focus on individuals and teams who are easing student transitions, providing holistic student supports, and prioritizing equity and inclusivity.
Today's college students are more diverse than ever. There is no one student experience; many students are low-income, first in their family to go to college, or on an educational journey that takes them through multiple institutions of higher education. In California especially, students represent an array of racial and ethnic backgrounds. Increasingly we see older students starting or completing their bachelor's degrees, students who are parents or caregivers for other family members, students balancing full-time work, and many more outside of the range of what has previously been deemed "traditional." Modern students need systems of higher education that are designed to support them in their particular circumstances — as dedicated to their success as they are to the pursuit of a better life.
If we want to build a more prosperous and equitable future for all Californians and bridge our societal divides, institutions of higher education must embrace and fully serve the rich diversity of today's students. Committing to the mindset of continuous improvement in support of student success means truly getting to know our students and building systems that provide what students need in order to access, afford, and complete their college degrees in a way that builds a foundation for their economic success. It means listening to student voices and using data thoughtfully to build a holistic picture of these needs and existing barriers. It means staff, faculty, and leadership throughout our education system reflect the racial and socioeconomic diversity of the student body we serve. It means leaning into new approaches and taking strategic risks.
Many education leaders — as well as stakeholders (including community-based organizations and technical assistance providers) — from across the state are already committed to this journey. They recognize that equitable outcomes must be front and center, not only to achieve degree completion, but for career entry, success, and economic security. They also recognize that serving students requires working across multiple departments and issues to create a seamless experience for students.
College Futures Foundation's recognition series, Leaders Driving Change, will lift up the individuals and teams who are demonstrating leadership in one or more of the areas we believe are leading indicators of a successful approach to equitable, student-centered support, and continuous improvement:
Increasing the ease of transition for all students by removing barriers at key entry and transition points into and through the system, making important processes such as college acceptance, transferring schools, and preparing for a career more seamless;
Providing holistic student supports by ensuring that today's students have access to a robust and complete set of resources and supportive structures to create a positive learning experience and advance them towards degrees and good jobs; and
Prioritizing equity and inclusivity by building a welcoming environment that embraces diversity, equity, and inclusion practices including hiring and retaining diverse and equity-minded staff.
We are committed to celebrating the educational leaders and organizations who are showing us how it's done from across the state. If you know of a person, team, or organization who fits the bill, please let us know by sending an email of 600 words or fewer no later than August 25, 2021 to media@collegefutures.org with the subject heading NOMINATION and we may feature them in an upcoming installment of the series. Please include the following information:
What is the name and role of the person/team you want to nominate for recognition?
How do they demonstrate a commitment to continuous improvement and student service?
If relevant, which of the three indicators does their work best reflect (transition, holistic student support, equity and inclusivity)? Multiple may apply. Please characterize your answer with brief descriptions of how their work reflects these indicators — or others, if relevant.
Who else can speak to their work?
Who are you (the nominator)?
We will be publishing profiles throughout the next year highlighting the experiences and transformative results of organizations and individuals who are taking this leap and putting their students first.