News & Commentary
Leading and Learning for Student Success: Q&A with California Education Policy Fellow Dr. Shonda Goward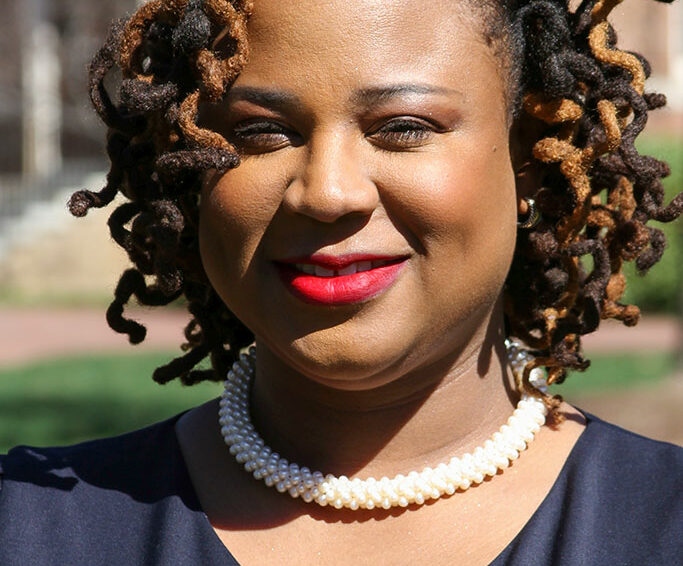 California's Education Policy Fellowship Program (EPFP) brings approximately 20 professionals from K–12, postsecondary, policy, and practice together over the course of an academic year to explore and collaborate around the complex challenges our public education system faces. By supporting growth in individuals and cohorts over time, the program aims to foster collaborative policy development and implementation that leads to more equitable student outcomes in California.
California EPFP is part of an established national program sponsored by the Institute for Educational Leadership (IEL), a Washington, DC-based non-profit. College Futures Foundation is committed to supporting leaders across segments and sectors to develop practice and policy solutions that advance student-centered, equity-focused systemic change. We are a proud funder of the California Education Policy Fellowship Program.
 EPFP is accepting applications to be part of the 2021–2022 cohort until June 18. We spoke with Dr. Shonda Goward, current Education Policy Fellow and Director of the Student Center for Academic Advancement at California State University, East Bay, about her takeaways from this opportunity.
---
Tell us about your work—what are you doing and striving for in education today?
As director of the Student Center for Academic Achievement at Cal State East Bay, I run our campus's learning center. This is my hometown. I grew up in Hayward, and students here are my cousins, family members, and community—so CSUEB is especially important to me. My work centers on supporting the academic success and wellbeing of low-income students.
We offer supplemental instruction with faculty embedded in the classroom, as well as tutoring appointments and drop-in opportunities. I am a part of our campus's student retention committee charged with considering what we can do to contribute to CSU's Graduation Initiative 2025 (GI 2025). That's how I came up with Coursework Complete—it's a pilot program that strengthens the relationships between faculty, advising, and tutoring. Instead of waiting for students to find us, we invite those who have incomplete grades to meet weekly with the same tutor, and the permanent staff connects with professors and advising to make sure we are all aligned on what the student needs to do to finish the course successfully. The program allows students to stay on track with Satisfactory Academic Progress. Right now the program is small, but we will start with these students and then branch out to other groups.
How has your work changed during the pandemic?
The pandemic has given us an opportunity to try some new things. For example, online supplemental instruction has been successful. We may take more of it online in the future because our students live everywhere and some cannot easily get to campus due to jobs, childcare needs, traffic in the East Bay, parking, etc. For some things, like tutoring, students still prefer face-to-face interactions on campus. Going forward, we will have to figure out a hybrid model.
In a recent piece for EdSource, I shared a few lessons and innovations coming out of the pandemic that higher education professionals can build on. Generally, it is about being more flexible, listening to students, and really thinking about where they are in their lives.
What attracted you to the Education Policy Fellowship Program? What has the experience been like?
An education policy professional I really admire has been an Education Policy Fellow. He is awesome, and I want to be awesome—so I applied!
As Fellows, we discuss our own work, why we do it, and our aspirations—and also what's happening across the state, from P–12 to higher education. We dig into the issues we care about and explore ways to connect and do the work better. I appreciated having this sustained, shared experience with a group of people all focused on student success.
What have you found most valuable or meaningful about the program?
It is easy to get myopic about your own situation—your own campus, your own agency—but the Education Policy Fellowship Program provides an important perspective of the educational landscape across the entire state.
It is interesting to get together with a group like this because we are all intrigued by what others are doing. I have gotten to know legislative aides working on policy with their 30,000-foot view of our education systems. How things move through state government is fascinating and eye-opening for me. You have to consider who is in power, and how to make an issue you care about interesting to others. I have also gained a new appreciation for my own part in all of this, working up close with students every day—because the perspective of our students is just as important as that big-picture view.
The Fellowship program has also pushed my leadership skills. As a "middle leader," I know that there are two or three levels of decision makers above my head, so it is easy to think "that's above me." But through this experience I have realized there are things I can do in my own sphere that will help students. If we all do that, we can enact great change: There are things you can do right where you are—it is not just what your institution can do, but you can impact higher education for our students.
In what ways has being an Education Policy Fellow supported your work?
My own Fellowship project is about student equity plans. I was interested in the CSU and equitable student success. When I started searching around, I saw that California Community Colleges have had a statewide student equity plan since the 1990s—and I wondered, why doesn't the CSU? It is more of a campus-by-campus situation. But is that a good thing? That was my "aha," and I wanted to know more.
Campuses across the state have been really gracious in sharing their plans, and they are all so different. That makes sense in some respects; each campus has its own goals and situation. But through my research, I want to find out why. Is it because of budget issues or student body differences? And what are some of the best things coming out of these plans that could help all CSU campuses improve their retention? Once we know more from this research, I think having some sort of template or guidelines could help ensure we are all doing this well and heading in the same general direction. Having this dialogue with other Fellows in the program has been very helpful to my process, and I am just getting started.
What would you say to professionals considering applying to the Education Policy Fellowship Program?
I hope higher education staff and practitioners like me apply to this program in addition to faculty, policy folks, and other education leaders. Staff can make a difference, whether working on the policies in your own units, across the campus, or on an issue you decide to take all the way to the state level.
Think about an issue that you care about and want to explore. You don't have to have a very narrow focus yet; you just want to have a sense of where you want to make an impact. The Education Policy Fellowship Program will provide you a great opportunity to learn more and find others who want to do the same thing.
What else do you hope for the education sector?
The Education Policy Fellowship Program is one of those rare spaces where you can plug into the insights, policies, and implementation shaping education today. We need more of this! For example, as a practitioner, I know that the state has a higher education committee, but their work is kind of a black box for me. I also know there is a lot of great faculty research happening, but I would love to know more about what defines those projects and how practitioners can apply what we are learning. My time as a Fellow has given me a glimpse at what is possible when we are all more plugged in. We need more conversations and collaboration across sectors and segments, from preschool to college graduation and beyond.
As a starting point, I'd encourage anyone who is ready to apply for the Education Policy Fellowship Program today.